Reviewing service activity with the event log
Event logs keep track of events related to a service. You can use event logs to determine which service-level changes were made and by whom. For example, you can use them to see who activated the most recent version of a service and view recent service configuration setting changes.
Follow these instructions to access the event logs for a service:
Log in to the Fastly web interface.

Click either Deliver or Compute depending on your service type.
The last 20 service-related events are displayed near the bottom of the page, in the Event log area.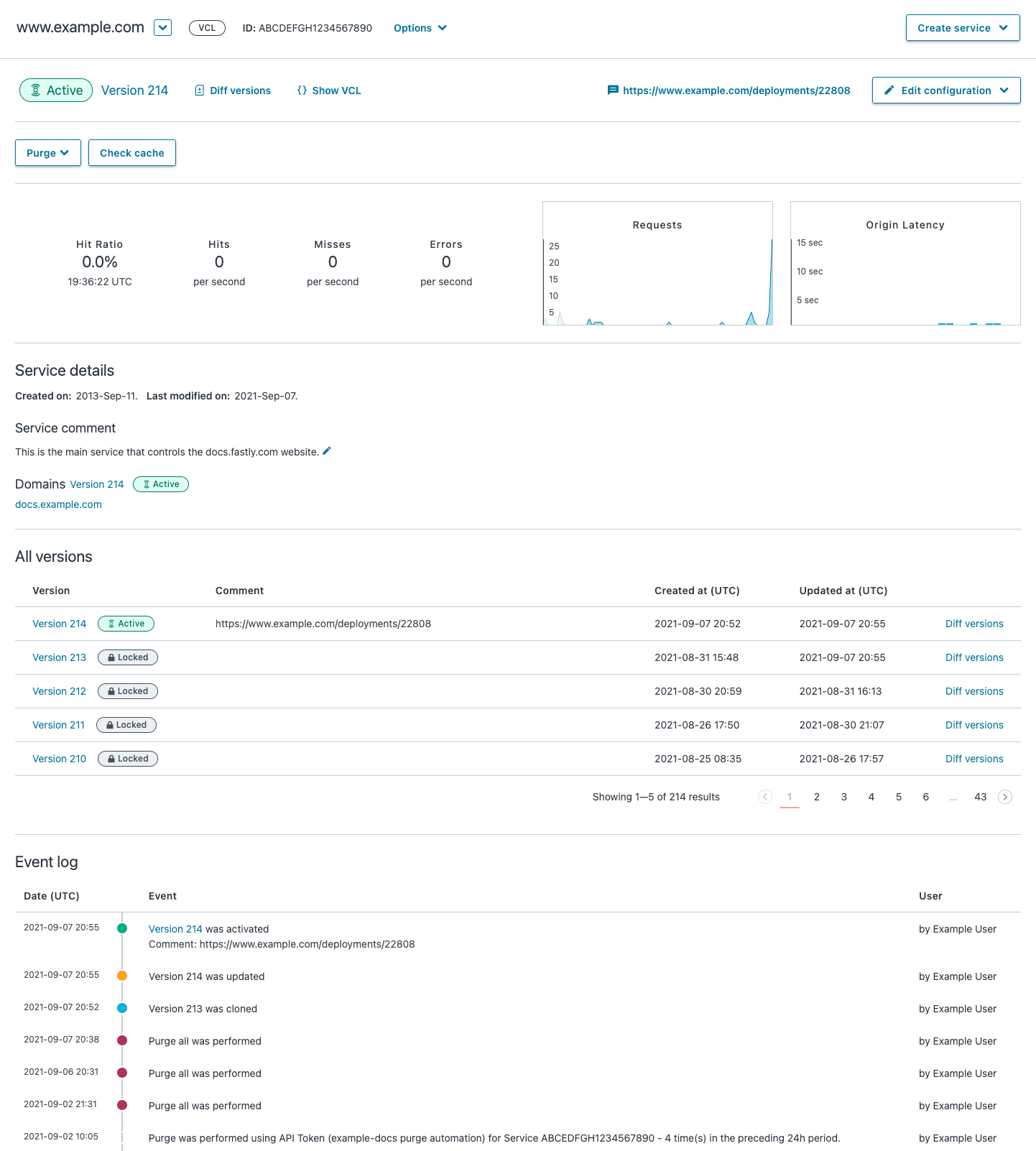 NOTE
As of June 22, 2021, event log data is retained for a period of one year (365 days).