About Fastly's Media Shield
Last updated August 13, 2018
IMPORTANT: This feature is part of a limited availability release. For more information, see our product and feature lifecycle descriptions.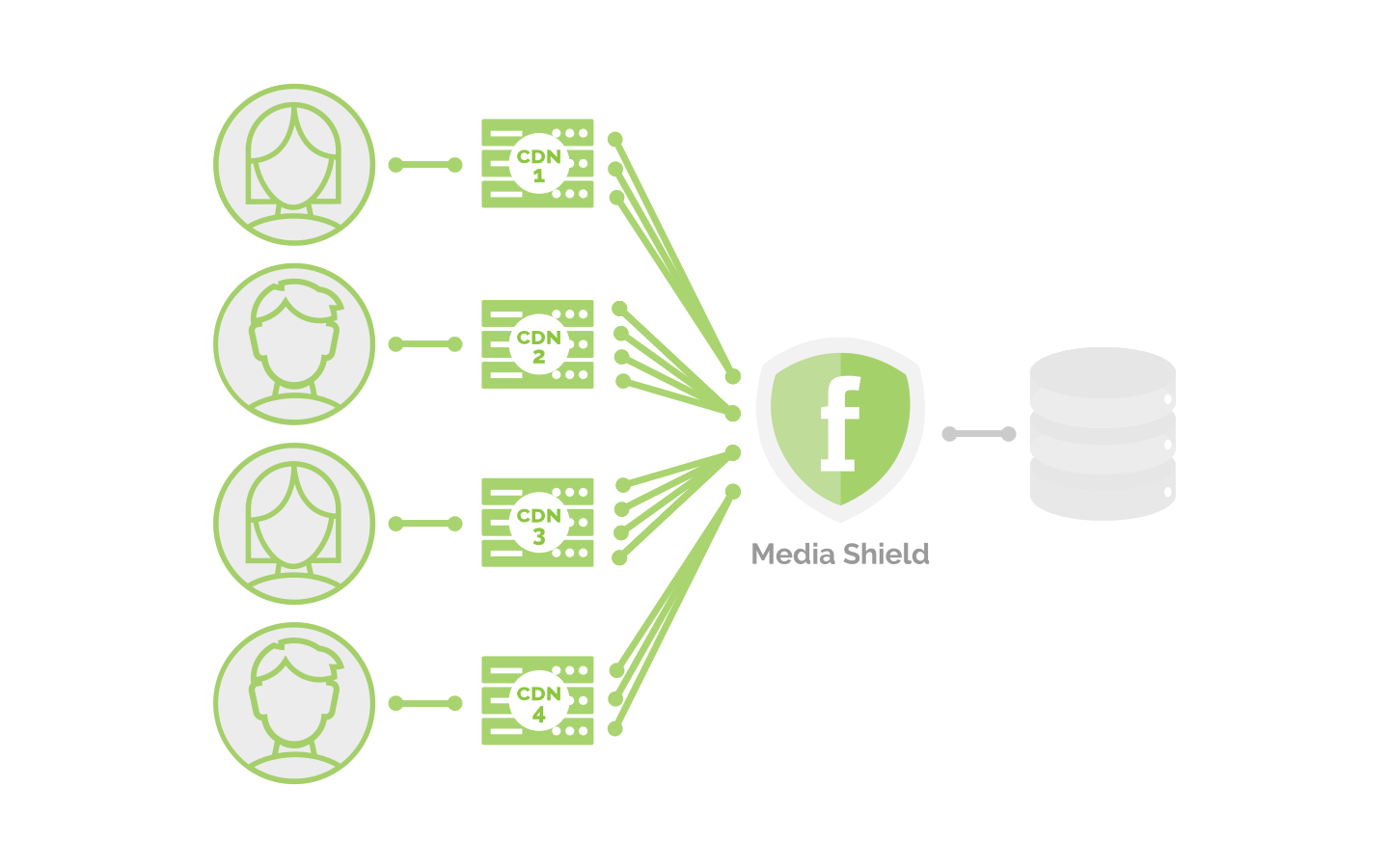 Fastly Media Shield offers customers the ability to decrease origin traffic by reducing multiple CDN requests into a single request back to your origin. Media Shield works with your existing architecture by making Fastly the origin to all of your end-user-serving CDNs.
To learn more about Fastly's Media Shield, contact your account manager or email sales@fastly.com for more details.
---
Additional resources:
Back to Top